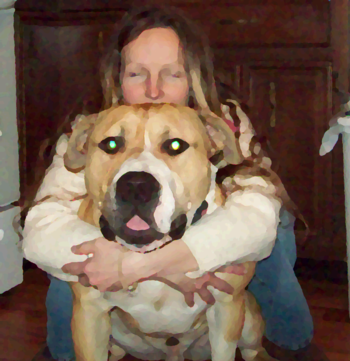 THIS IS NOT HEALTH INSURANCE FOR PETS

THIS INSURANCE DEFENDS YOU IF YOUR PET HURTS SOMEONE ELSE

Liability Insurance Quotes for All Animals: Dangerous Dogs, Exotic Animals, Horses, Snakes & Reptiles & Any Other Animal Starting at $138 Per Year
FREE INSTANT QUOTE
NO CREDIT CARD NEEDED
FAQ'S
TALK TO AN AGENT
SAMPLE POLICY
ARE YOU IN A HURRY?
CHAT WITH AN AGENT
Click Here To Read A Very Important Message On How To Protect Yourself And Your Dog. This Is Especially Important If You Need Protection From Those In Authority Who Make It Impossible For You Or Who Want To Euthanize Your Dog

YOU DO NOT NEED A CREDIT CARD JUST TO GET
A FREE INSTANT QUOTE ONLINE.
ALL POLICIES ARE ISSUED FOR 12 MONTHS AND THERE ARE NO REFUNDS ONCE YOU SUBMIT YOUR APPLICATION AND PAYMENT. DO NOT APPLY IF YOU ARE NOT 100% CERTAIN THAT YOU WANT THIS INSURANCE FOR 12 MONTHS. THERE ARE NO REFUNDS.




All Quotes Are Annual Estimated Premiums From Insurers Rated B++ Or Higher By A.M. Best®.
Over 95% Of Our Applicants Are Approved at This Estimated Premium Quote Obtained Online Or Lower
Coverage Can Be Bound Immediately Upon Receipt Of
Your Complete Application and Estimated Premium
Payment Options: 1) Pay In Full With A Credit Card, or 2) 20%, 30%, Or 40% Down Payment + 3, 4, 5, 7, 8, 9, or 11 Equal Monthly Installments
The Premium Estimates Do Not Change Even If Your Animal 1) Has Been Labeled "Dangerous", 2) Has Had An "Incident", 3) Has Not Been Labeled "Dangerous", 4) Has Never Had An "Incident". This Insurance Is Not Like Car Insurance In Which Each Driver And Each Car Has A Different Rate. All Pets, Regardless Of Type And History, Start At $138. Also, We Have Never Had An Animal Declined For Coverage.

A new window should open when you click on the above link. If a new window does not open, it is because it is being blocked by your pop-up blocker. Click here to get instructions for turning your pop-up blocker off.

Today's Date

Chase Carmen Hunter, www.ChaseAgency.com, and Chase Financial Services Since 1993 offer services to residents of any country in the world including the following states of the United States of America: Alabama, Arizona, Arkansas, California, Colorado, Connecticut, Florida, Georgia, Idaho, Illinois, Indiana, Iowa, Kansas, Kentucky, Louisiana, Maine, Maryland, Massachusetts, Michigan, Minnesota, Mississippi, Missouri, Montana, Nebraska, Nevada, New Hampshire, New Jersey, New Mexico, New York, North Carolina, North Dakota, Ohio, Oklahoma, Oregon, Pennsylvania, Rhode Island, South Carolina, South Dakota, Tennessee, Texas, Utah, Vermont, Virginia, Washington, West Virginia, Wisconsin, Wyoming. Not all products are available in all states.